MIAMI, March 13, 2023 — KSDT CPA [Kabat, Schertzer, De La Torre, Taraboulos & Co.] was once again recognized by Accounting Today as a 2023 Regional Leader for the Gulf Coast Region.
KSDT is proud to continue to be on this annual ranking list as we continue to grow our regional presence.
"We are proud to be part of a handful of South Florida firms to be part of this annual listing.   We continue our goal of being a South Florida 'Firm of Choice' for new clients as well as professionals looking to grow and continue their careers, " Said Jeffrey Tarabouls, KSDT Managing Partner
About KSDT CPA
KSDT CPA, one of South Florida's largest and one of the country's fastest growing accounting firms. Annually recognized as a Gulf Coast Regional Leader by Accounting Today and once again recognized by Forbes as one of the 'Top Tax and Accounting Firms' for 2023.  KSDT CPA is a full-service firm with 18 partners, 185+ staff and over 10,000 clients, providing tax, accounting, audit, and advisory services to include but not limited to; Estate Planning, Wealth Management, M&A, Litigation Support, Business Valuation, Healthcare Advisory and more.
In addition, our ability to handle complex domestic and international clients, KSDT CPA is a proud to be a Member Firm of Integra-International global CPA alliance which extends our service reach to every major business center of the world through its 5,000 members.
For more about KSDT CPA visit www.ksdtcpa.com or call (305) 670-3370
How Can We Help?
Call or email our team today
KSDT CPA is ready to navigate the process with you. Fill out the form below and our team will contact you shortly.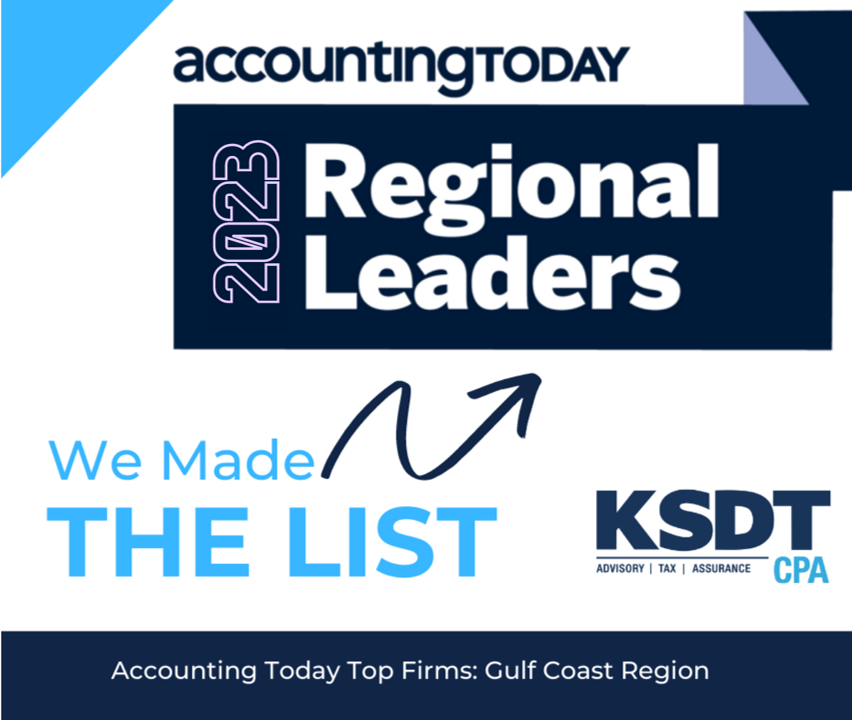 Related Posts