The NASCAR Foundation, KSDT CPA, and JD Motorsports
Build Hope for Brooklyn
NASCAR Drivers Help Construct Playset for Courageous 10-Year-Old Battling Cancer
Gastonia, N.C. (Oct. 13, 2021) – Yesterday, The NASCAR Foundation was joined by KSDT CPA and JD Motorsports drivers Ryan Vargas, Bayley Currey and Jeffrey Earnhardt following the Bank of America ROVAL 400 race weekend to build a playset and surprise a 10-year-old cancer patient and her family.
Brooklyn, who has been battling cancer since 2020, was surprised to see her new playset in her backyard. She couldn't wait to test out the swing, climbing rock wall and slide that were assembled by the volunteers.
"So many people have reached out and helped us through this journey and it's made a big difference," said Diana, Brooklyn's mom. "Everything, even from just sharing the story or praying for us or reaching out and saying hello, to building this playset for Brooklyn…it's all meant a lot to us. We're really grateful to everyone."
The playset build was a partnership between The NASCAR Foundation, KSDT CPA, JD Motorsports, Isabella Santos Foundation and Roc Solid Foundation in celebration of the 15th anniversary of The NASCAR Foundation, NASCAR's 501c3. It's one of 15 playset builds for pediatric cancer patients taking place in racing communities across the country this year.
"This playset going to make a world of difference for Brooklyn," The NASCAR Foundation Executive Director Nichole Krieger said. "She might not be able to go to a playground and play with other kids, but now this is right in her backyard and she's going to be able to enjoy this and really take her mind off of cancer."
The build was sponsored by KSDT CPA, an official partner of JD Motorsports.
"The past year has reinforced how important family and health is and the need to be thankful for the blessings we have," KSDT CPA Managing Partner Jeffrey Taraboulos said. "I am very proud that KSDT can be part of something that is able to bring joy and excitement to a child during such a difficult time.   This experience is priceless and has re-energized our firm's commitment to give back in any way we can."
To learn more about The NASCAR Foundation and how you can get involved in your race community, visit NASCARfoundation.org. For more information on KSDT CPA and their professional services, visit ksdt-cpa.com.
About KSDT CPA
KSDT CPA, one of South Florida's largest and one of the country's fastest growing accounting firms. Annually recognized as a Gulf Coast Regional Leader by Accounting Today and once again recognized by Forbes as one of the 'Top Tax and Accounting Firms' for 2021.  KSDT CPA is a full-service firm with 16 partners, 135+ staff and over 10,000 clients, providing tax, accounting, audit, and advisory services to include but not limited to: Estate Planning, Wealth Management, M&A, Litigation Support, Business Valuation, Healthcare Advisory and more.
In addition, our ability to handle complex domestic and international clients, KSDT CPA is a proud to be a Member Firm of Integra-International global CPA alliance which extends our service reach to every major business center of the world through its 5,000 members.
For more about KSDT CPA visit http://www.ksdtcpa.com or call (305) 670-3370
 About The NASCAR Foundation
The National Association for Stock Car Auto Racing Inc. (NASCAR) established The NASCAR Foundation in January 2006 to support initiatives that positively affect the lives of children throughout the United States. The 501(c) (3) non-profit entity partners with medical experts and other charitable organizations to fund children's health care programs. The NASCAR Foundation has cumulatively donated nearly $40 million to reach more than 1.4 million children. For more information on The NASCAR Foundation, visit NASCARfoundation.org. Follow The NASCAR Foundation on Facebook at www.Facebook.com/NASCARFoundation or on Twitter at @NASCAR_FDN.
Contact:
Jennifer Quattrocchi
Senior Director Programs and Marketing, The NASCAR Foundation
386-310-5734
jquattrocchi@nascarfoundation.org
How Can We Help?
Call or email our team today
KSDT CPA is ready to navigate the process with you. Fill out the form below and our team will contact you shortly.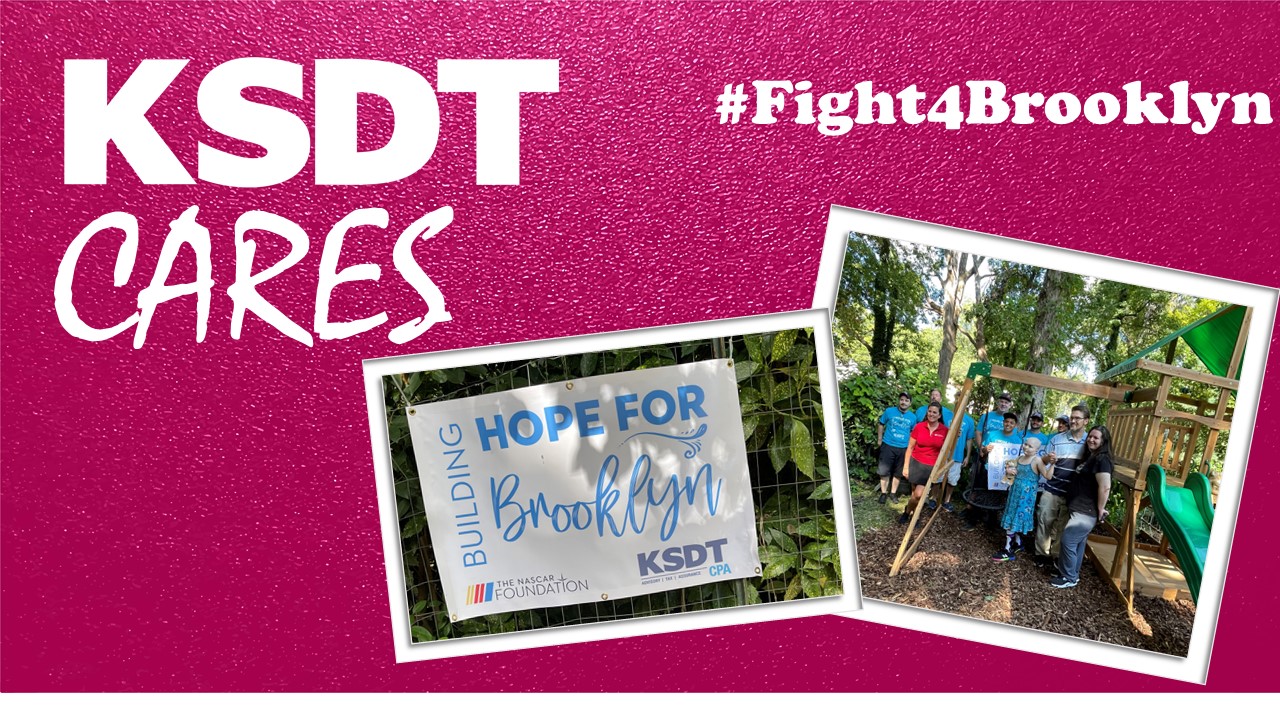 Related Posts