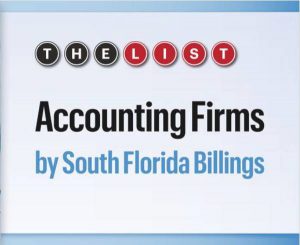 MIAMI, June 29, 2018 – Accounting and tax advisory firm Kabat, Schertzer, De La Torre, Taraboulos and Company (KSDT) today announced its inclusion in the South Florida Business Journal's annual list of the region's top-25 accounting firms, based on annual billings and number of CPAs on staff.
KSDT continued to grow in 2017, expanding its practice areas and adding employees to meet the evolving accounting, tax, audit and advisory needs of a growing base of multinational clients. The resulting 20 percent increase in the firm's annual billing between 2016 and 2017 helped it to inch higher on the newspaper's coveted list of top accounting firms. Earlier this year, the Business Journalrecognized KSDT as one of South Florida's top litigation support firms.
About Kabat, Schertzer, De La Torre, Taraboulos & Co.
Founded in 1976, Kabat, Schertzer, De La Torre, Taraboulos & Co. is a Miami-based accounting and advisory firm that provides a full range of professional, technical, consultative and business services to regional clients in a wide range of industries.  With additional offices in Homestead, Fla., and Weston, Fla., the firm provides individual and business clients with a comprehensive approach to accounting services, that includes taxation, audit and review, estate planning, forensic accounting, and litigation support and valuation services.  The firm also offers financial advisory and property management services through its subsidiaries KSDT Financial, LLC, and KSDT Property Management, LLC.  For more information, visitwww.ksdtcpa.com or call (305) 670-3370.
View more information
How Can We Help?
Call or email our team today
KSDT CPA is ready to navigate the process with you. Fill out the form below and our team will contact you shortly.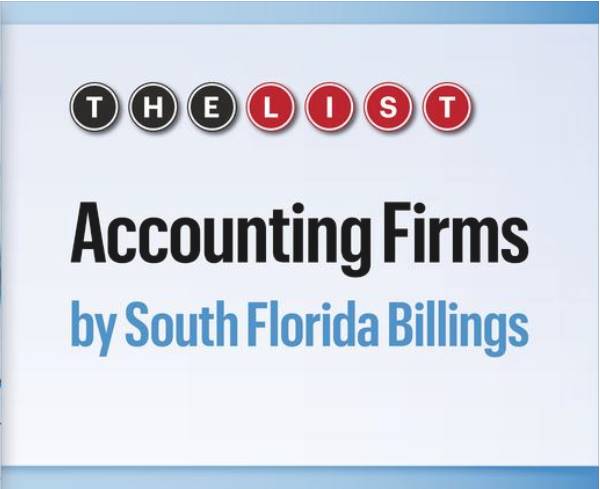 Related Posts