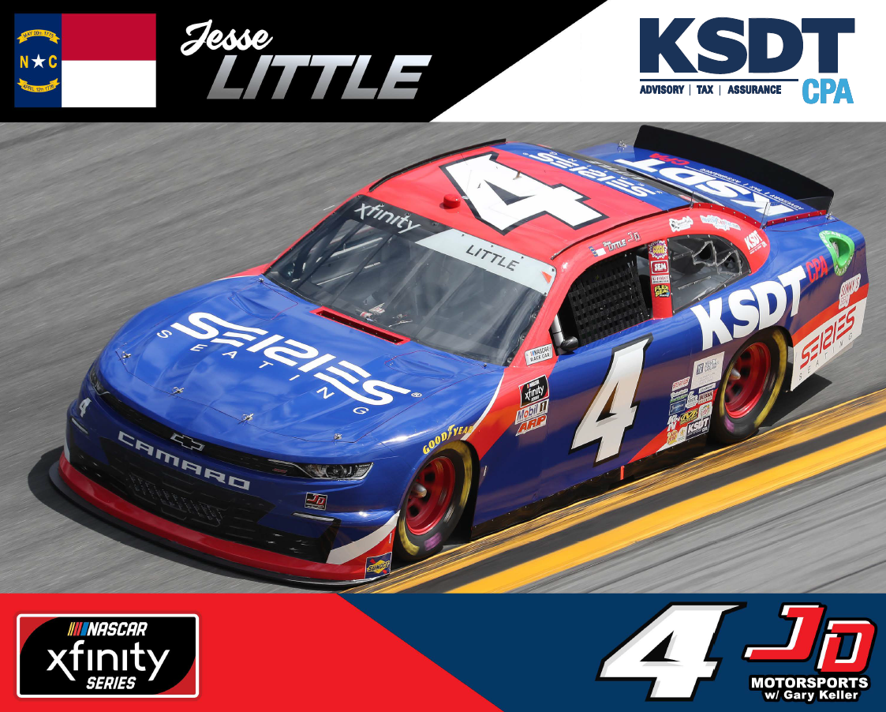 The NASCAR Xfinity Series season heads to Homestead-Miami Speedway for the sight of a historic double header event this weekend on June 13th and 14th. Fans can view Saturday's Hooters 250 live on FOX at 3:30 PM ET and follow it up the next day with Sunday's NXS 250 on FS1 at 12:00 PM ET. Be sure to tune in to watch JDM drivers Jesse Little, Jeffrey Earnhardt,  Colby Howard, and BJ McLeod take on one of the series-wide drivers' favorite tracks with multi-grooved action all the way from the apron up to the wall!
KSDT CPA is proud to be riding along with #4 Jesse Little, co-op with Series Seating.    Originally planned for March until COVID-19 shut everything down, NASCAR has been back racing without the presence of fans.   Homestead-Miami race is also special because it will be the first race with a limited number of fans; 1000 special guest from the Homestead air reserve base.
"Although we definitely going to miss the up-close experience of being in the pits, garages, and interacting with the teams.   We are so excited to have the races back and return to some normalcy the best we can."  Said, Jeffrey Taraboulos, Managing Partner of KSDT CPA
Please follow along on social media with the handle @KSDTcpa and our race partner JD Motorsports with Gary Keller, follow along on social media with the handle @JDMotorsports01. #TeamJDM
So, what's up with sponsoring a race car?
KSDT frequently gets asked this question.  Accounting…Racing…. where's the connection?
It's actually pretty simple.  Race teams are largely independent, working and hustling everyday to build relationships in each city they visit and proving what they can do.   It is about trusting your team/people to make important decisions with the drivers/clients best interest at heart.  The teams that are successful continue to grow and attract more fans and talent but also stay loyal to their base.
From a business point of view, it is actually pretty simple.  As a medium sized firm, advertising on a billboard at the Dolphins or Marlins will get lost in the sea of distractions of a sporting event. NASCAR is the only sport in which your billboard is actually the focus point and driven around on TV for 3 plus hours!
NASCAR is an incredible working machine with many moving parts.   Logistically, it is like moving a small self-contained community from city to city.  KSDT CPA has been able to make a lot of great relationships with many support businesses such as trucking, gas and oil, as well as other sponsors.
How Can We Help?
Call or email our team today
KSDT CPA is ready to navigate the process with you. Fill out the form below and our team will contact you shortly.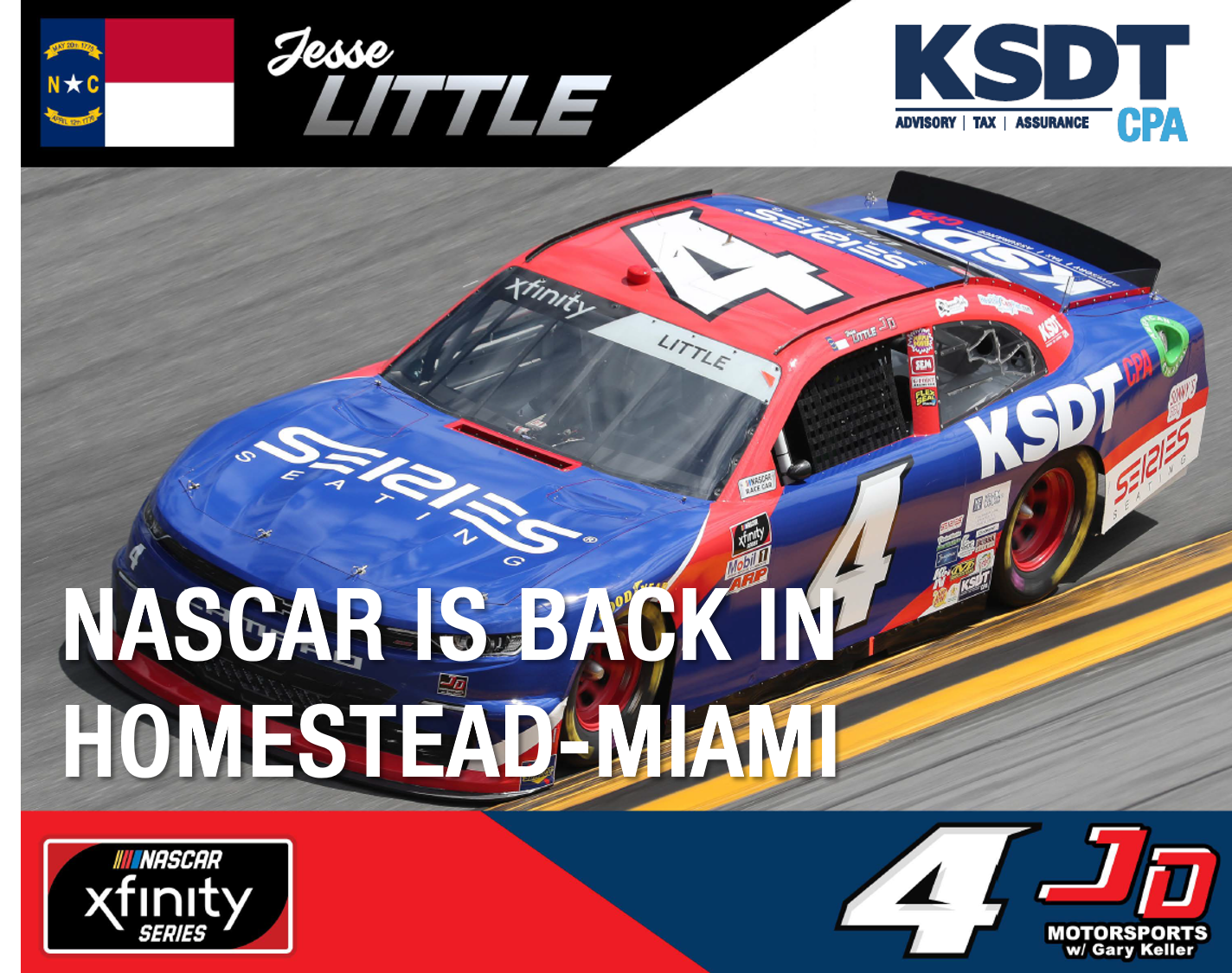 Related Posts